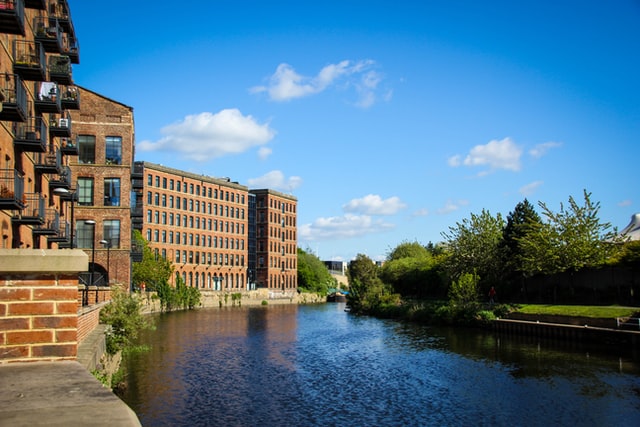 KMRE Group is expanding into the Midlands with the acquisition of a 1.5-acre site on the banks of the River Trent in Nottingham to construct
  Leeds-based KMRE has purchased the site which will be called Riverside to create 81 exclusive waterfront apartments and penthouses delivered to a high specification.
  The move is part of KMRE's ambitious plans to expand its portfolio across the Midlands and invest into major cities.
  KMRE has appointed Hollycroft Construction to start building in the summer on the former Park Yacht Club site. Nottingham-based estate agent FHP Living will begin marketing the properties immediately.
  The exclusive residential development is located adjacent to Blueprint's Trent Basin development, near to the well-established River Crescent apartment scheme and will form an important part of a revitalised waterside in this area of Nottingham.
  Kam Mogul, managing director of KMRE, said: "As a Leeds based developer we have a strong desire to deliver renowned schemes into the city we know and love – and our expertise has brought success. The renaissance of Leeds over the last decade has gathered pace and we are proud to be part of that.
  "We have delivered residential schemes all over Yorkshire and we are now looking further afield to create high end living accommodation. Our sights were set on Nottingham when we saw the huge potential for waterfront living in the city.
  "We have many years' experience of delivering great apartments and housing and we are keen to show the people of Nottingham the kind of homes of exceptional quality we have in store.
  The development is ideal for investors looking for a strong return on investment in a fantastic waterside location."
  "KMRE has seen how Nottingham's skyline is changing. 2018 is set to be a pivotal year for the city in terms of development, with several regeneration projects getting underway," said Kam.
  Richard Watson, director at Colliers International, acted for KMRE on the acquisition.
  Richard said: "We are delighted to have acted on behalf of the KMRE Group on the acquisition of the former Nottingham Yacht Club. Located on the waterfront between Riverside Crescent and the Trent Basin development, this prestige development of apartments overlooking the River Trent will become a very desirable place to live."
  FHP Property Consultants acted on behalf of the vendor. Steve Parker of FHP's residential arm FHP Living said: "We are delighted to welcome KMRE to Nottingham and the Midlands.
  The prestigious properties will be welcomed by local people looking to buy well-appointed homes close to the city and also the desirable area of West Bridgford and Trent Bridge Cricket Ground."
  Planning was acquired on the scheme earlier this year and the deal completed in April.
  KMRE's Riverside development will feature one, two and three-bedroom apartments from £165,000 and bespoke interior-designed penthouses starting from £500,000.
KEYWORDS:
  PROPERTY, CONSTRUCTION, YORKSHIRE, MIDLANDS, APARTMENTS, RIVER, TRENT, KMRE, DEVELOPMENT